The Plastic Revolution is a San Diego-based, five-piece alternative rock band with strong influences in punk rock. Their music includes two guitars, bass, drums, and a violinist.
The band has toured the United States numerous times playing iconic venues such as The Key Club and The Troubadour in Hollywood, House of Blues, The Office, Casbah, and has recently toured in France, playing in such venues as La Feline in Paris, Fete de la Musique in Bedarieux, Faugere, Bezier, Montpillier, and the Arena de Nimes.
Band members have toured or played with the likes of Jimmy Eat World, Blink 182, New Years Day, and even Rhianna.
Official Bio:
The Plastic Revolution (TPR) began in 2005 as a conglomerate of emotions and experiences deep within an adolescent mind living in the new millennium. Fronted by Jake Skolnick and joined by his friends from San Diego State University, TPR began playing the college scene, the largest of which drew over a thousand fans at a house party in which a two-bedroom guesthouse collapsed under the mountain of people standing on it; during which time the band didn't even notice or stop playing until authorities arrived.
Releasing an independent acoustic album "A Night At 54th Street" in 2005, The Plastic Revolution went on to become one of San Diego's most beloved underground pop punk bands, distributing over 2,000 copies. The music was raw and emotional, to which a group of SDSU sorority girls described as "Like a mixture of Muse, My Chemical Romance, Panic At The Disco, and The Used, with better lyrics…"
By 2007, The Plastic Revolution began to play larger venues and sold out an industry showcase in Los Angeles, CA, where they were approached by independent record labels, eventually opting to sign with their own independent label Mannequin Vanity Records because of a strong need to stick with their punk rock roots, and continue developing sound.
By the end of 2007, their debut album "Planning For Chaos" was complete, in collaboration with The Plastic Revolution, Rdub Recordings, and Jeff Forest (Blink 182, Avenged Sevenfold, Atreyu, Incubus, As I Lay Dying) of Doubletime Studios. The album can be found on iTunes, Amazon, and Spotify.
Touring became an essential part of life in 2008 as the band crisscrossed the country from San Diego to Los Angeles, to Chicago, to New York City. TPR even performed at a benefit concert with Comedian Donnell Rawlings from The Dave Chappelle Show at New York's Josie Wood's Pub to raise money for charity.
The band began to gain fans and traction and decided to record a second studio album, which was completed by the summer of 2011. The band began consistently touring for the next year, well into 2012, with another cross country tour playing iconic venues such as the Troubadour in Los Angeles and Mother's in Chicago. Touring eventually lead the band to France, where a few years earlier front-man Jake Skolnick spent touring acoustically, teaming up with BandapArt, a French folk rock five piece.
The music of TPR is bursting with substance and excitement. Characterized by nontraditional song-structure, fantastically catchy hooks, and exploratory lyrics, the music is a deep collection of thoughts, under the creative direction of Jake Skolnick, combined with the forces of Eddie Phanichkul, Nick Brownlee (formerly of The Last Troubadours), and Nick Turner (of the Asphalt). In 2013, the foursome added Regina Brown, an accomplished orchestra violinist who's previously toured with Nervous Wreckords and Rihanna.
Currently, The Plastic Revolution is booking regional tours throughout the United States, while working on their third studio album due to be released at the end of 2013.
---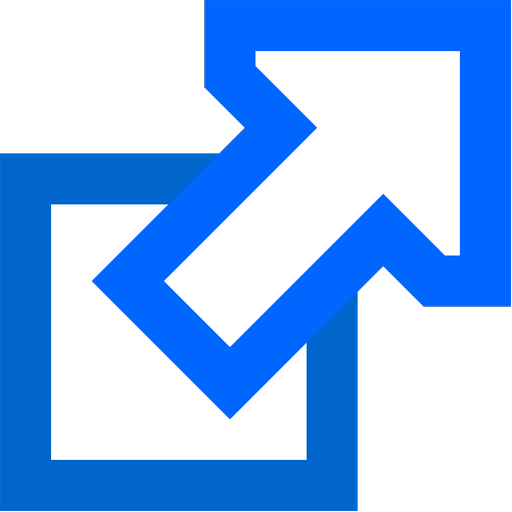 Reach our official Electronic Press Kit (EPK) at
https://www.reverbnation.com/rpk/theplasticrevolution
---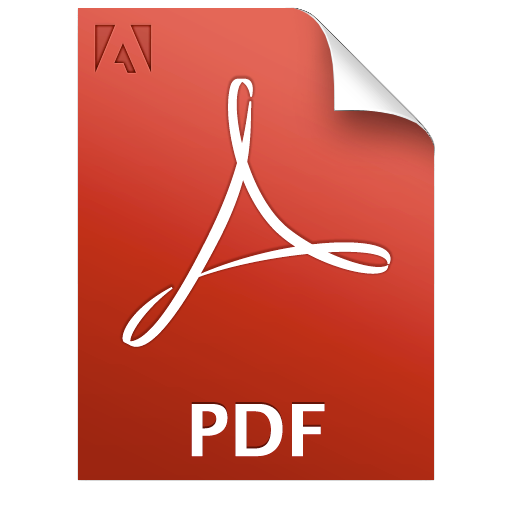 Download One Sheet: The Plastic Revolution One Sheet 2013 (PDF)
Our one sheet has quick at-a-glance information for venues and media outlets.
---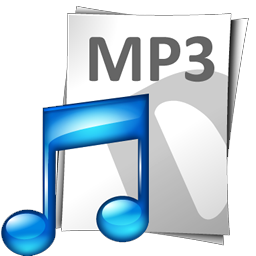 Click to download current singles "Wasted Darling (radio)" and "Domino (explicit)" off Postmodern Medicine.
---
TPR Albums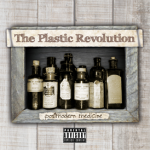 New Album: Postmodern Medicine (MVR, 2011)
Full track listing with MP3s (some contain explicit lyrics):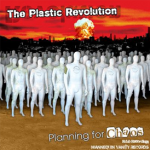 Debut Album: Planning for Chaos (MVR, 2008)
Hit Singles
I States (lyrics) (download MP3)
Sex Crazed (lyrics) (download MP3)
Swimming Away (lyrics) (download MP3)